Settings for a Sony HDV Camcorder or Tape Deck
In the menu settings of your Sony HDV camcorder or tape deck make sure you have the followings settings:
1. Make sure that the setting "A/V->DV OUT" is set to "ON"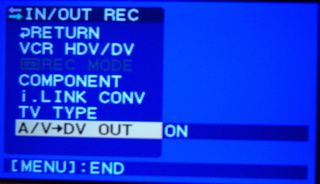 2. The device must be in "HDV" mode. Make sure that the "VCR HDV/DV" setting is set to "HDV"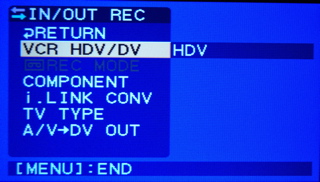 3. The "i.Link CONV" setting must be "OFF".