Description
BlueX converts AVCHD and unencrypted H.264 Blu-ray disks and H.264 Blu-ray video files to Quicktime movies.
What's New in this version
Support for Moutain Lion's Gatekeeper.
System Requirements
Intel Mac OS X 10.5,10.6,10.7,10.8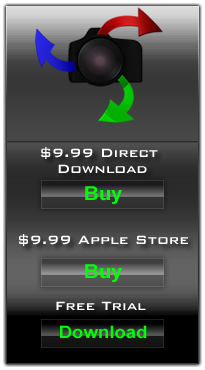 Clicking on above the download button will not load the software on your system. You will need to install it. Some of the features in the full version have been removed.
We back all of our products with a 100% customer satisfaction gaurantee or your money back. We do not share your personal information with any third party.