Veescope Converter - In Depth
Drag and Drop to Import Video

Veescope Converter makes it easy to import video by just dragging and dropping. Select your video in the Finder and just drag it in. The video browser in Veescope Converter displays an icon of the video that you imported.
Frame Accurate Timeline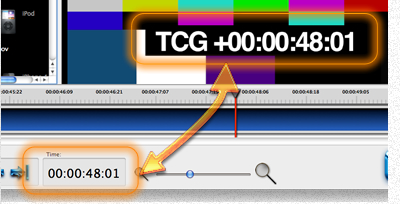 Veescope Converter's timeline lets step frame by frame while displaying the correct time information. This allows you to quickly locate the part of the video that you want for previewing or trimming. The timeline makes it easy to locate just the parts of the video that you need because you can zoom in or zoom out quickly using the magnifying glass slider.
Simple to Use Export Presets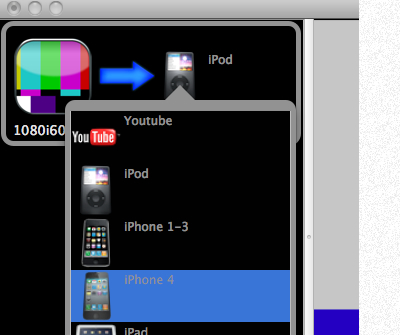 Veescope Converter makes video conversion easy by offering presets for mobile devices, such as, the iPad, iPod, iPhone and Apple TV. Upload multiple videos to Youtube with our Youtube video preset. You can save all of your setting and convert the video at a later time.