Veescope Live is the ultimate live video production tool. It turns any Intel MacIntosh into a real-time chroma keyer. It displays real-time video scopes (Waveform, Vectorscope, RGB Parade), audio meters, high and low video level Zebra patterns, and more. It even lets you record directly to your computer's hard drive in ProRes 4:4:4, 4:2:2, and uncompressed.
Connecting your DSLR or AVHD camera is can be easy using a low cost Black Magic Intensity Shuttle , Matrox MXO Mini, or AJA IO XT.

Veescope Live now supports low cost USB Webcams from Logitech.
Veescope Live supports a wide range of video formats, such as HDV, DVCPro HD, and DV straight from your camera's firewire port. With the addition of a Quicktime compatible capture card, Veescope Live can wide range HD and SD video sources.
Save 10% when you visit us at Facebook/DVDxDV(discount code on page)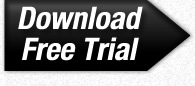 We back all of our products with a 100% customer satisfaction gaurantee or your money back. We do not share your personal information with any third party.
Please Read our End User License Agreement
Read how to unistall the software.