Veescope Photo Keyer automatically removes the green screen from a photo. Add a background to the photo or use it in Photoshop, Dreamweaver, After Effects or any other image editing software.
Veescope Photo Keyer imports PNG, JPEG, TIFF, PSD, CRW, NEF, PDF and many more file formats. It instantly removes the green screen or blue screen from the image. Add a background image and export to TIFF, PNG or JPEG. Veescope Photo Keyer can be used for Portrait Photography, Advertising, Web Page design.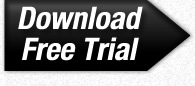 Clicking on above the download button will not load the software on your system. You will need to install it. To remove the application from your computer, simply drag it to the trash from the installation folder.
We back all of our products with a 100% customer satisfaction gaurantee or your money back. We do not share your personal information with any third party.