Revolutionary Color Correcting Plug-in for Final Cut Pro
Veescope Signals revolutionizes color correcting in Final Cut Pro. It's innovative video scopes allow you to make color adjusts easier and more accurately than ever before. The Fleshscope let's you color correct video using human skin as a reference point. The Greyscope let's you adjust the white objects in the video. Whatever video you need to color correct, Veescope Signals can help make it look it's best.
The FleshScope - Color Correcting with Human Skin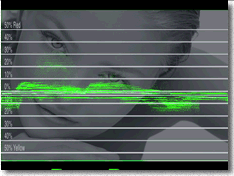 The human flesh make the ultimatte color card with the Fleshscope. Use the Fleshscope to adjust the color in the video until the skin tones line-up in the center of the scope. The result is a perfectly color balanced video.
The Greyscope - Color Correcting On the Grey Areas in the Video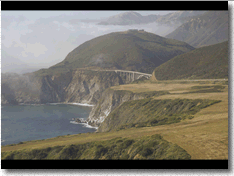 Simply identify an object in the video that is lightly colored or grey, then adjust the adjust the color until the object is at it's lowest point on the Greyscope. The result is better color balance for your video.